Join us at the digital edition of the Clinical Trial Supply conference. Due to the COVID-19 situation, the event will be hosted virtually :

When ? | May 12th | 10:30 AM (EDT)
Where ? Online, from the comfort of your home
REGISTER FOR THE VIRTUAL EVENT
Don't miss Sébastien Coppe and Amaury Jeandrain presenting an in-depth case study about :
"How end-to-end supply optimization can increase flexibility and accelerate time to market"
End-to-end clinical supply optimization brings many benefits including increased transparency and efficiency as well as risk management, ensuring 100% patient service levels. But it also results in freeing up manufacturing time and being able to start new trials sooner.
Attend our presentation and :
Discover how bridging the gap between global compound manufacturing and individual clinical trials' optimization allow minimizing drug waste and supply budgets by 20-70%
Learn how end-to-end optimization can accelerate clinical trials by freeing drug, budgets and manufacturing capacity
Learn more about investigating innovative ways of re-allocating capacity, drug and investment to initiating new trials, starting planned trials earlier or accelerating a trial's recruitment

N-SIDE speakers at Clinical Trial Supply 2020 – Virtual Experience :
Amaury Jeandrain


Head of Pharma Solutions Adoption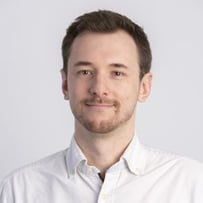 Amaury Jeandrain has a Master's Degree in Business Engineering with a specialization in supply chain management. After working for a CRO, he joined N-SIDE where he supported the optimization of hundreds of trials from different indications and pharmaceutical companies, providing services ranging from risk-based optimization to clinical trial design and solving drug supply shortage problems. Amaury now leads a group of consultants, focusing on the extension of N-SIDE's solutions.
Sébastien Coppe


Life Sciences Director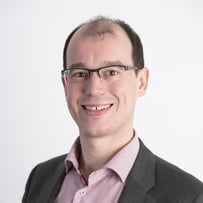 Sébastien Coppe has a Master of Engineering in Applied Mathematics. He obtained his PhD by creating a pre-diagnostic tool for patients suffering from Alzheimer's disease and other kinds of dementia, by designing some mathematical modelling of the patients' brain behaviour. He is working at N-SIDE where he has been leading the Life Sciences activities for multiple years, providing services to more than 30 pharmaceutical companies in order to optimize their clinical trial designs and supplies thanks to forecasting and risk-based optimization solutions.
You can't join our virtual conference? Download the white paper now and learn more about the benefits of optimizing your end-to-end clinical trial supply chain !
See you soon at Clinical Trial Supply 2020 – Virtual Experience!