After a couple of quieter summer months, N-SIDE is headed to conferences again! Missed us last year or want to meet with us again? You're in luck! Find out which conferences we will attend in the next few months below. In the meantime, you can also take a look at a recap of some of the conference we attended last year!
As always, you can meet us at our booth and join our presentations and roundtables. We will be more than happy to have a chat with you.
GCSG EU - Oct. 4-6
The GCSG European Knowledge Forum will take place in Dubrovnik, Croatia from October 4th to October 6th and our team of experts is excited to see you there.
On October 4th from 4PM to 5PM, join us for a talk on clinical supply management:
"From protocol draft to LPO, how to keep your clinical supply planning under control"
Come join our speakers to learn more about:
Challenges and limitations of clinical demand planning

Connecting the dots to get global visibility on your supply need - Understanding how robust and reliable forecasts avoid unnecessary wastage

Collaborating with ClinOps, CMOs & IRT vendors to build a resilient supply chain strategy from protocol draft

Learning how to leverage patient actuals and realign your forecasts and the associated supply strategy
Visit GCSG's website for more information or contact one of our colleagues to set up a meeting if you're planning on joining!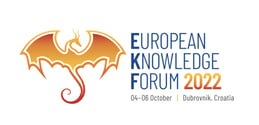 Arena East Coast - Oct. 19-20
On October 19th-20th, N-SIDE will be at the Arena Clinical Trial Supply East Coast in King of Prussia, Pennsylvania. We will be more than happy to see you at our booth, answer your questions at our presentation or chat during our roundtable session.
Don't hesitate to contact a member of our team if you want more information or visit the conference's website to register. We have a few passes to give out to interested sponsors. You can reach out to our experts to ask about this opportunity directly.

Arena Nordics - Oct. 25-26
The third conference we will be joining in October is the Arena Outsourcing in Clinical Trials & Clinical Trial Supply Nordics in Copenhagen on October 25th and 26th. You will have the opportunity to join our talk during the 1st day and our roundtable on day 2.
We also have a couple of passes to give out for this event, so don't hesitate to contact our colleagues to know more. You can also register directly via the organizer's website.

We are looking forward to seeing all of you at these different events. If you are planning to join any of these, feel free to drop us a word. Let's meet and have a chat about your needs and see how N-SIDE can help you decide better with your clinical trial supply management.