The current pandemic has shown an unprecedented transformation in clinical development. While it usually takes up to 10 years to develop, trial and commercialize a drug, Covid-19 vaccines have been brought to the market in less than a year.
How did technology and digitization accelerate clinical development timelines and how will it optimize clinical trials in the future?
Sébastien Coppe, our Life Sciences Director, brought some elements of response in his Q&A session with pharmaceutical-technology.com.
With Covid-19 clinical development, and other clinical trials carried out during the pandemic, pharmaceutical companies faced a lot of challenges, such as:
limited manufacturing capabilities,
recruiting the right number of patients,
drug delivery delays and reallocation problems
difficulties for patients to get access to clinical sites due to travel restrictions
analyzing and cross-checking big amounts of data …
Some companies were more equipped than others to overcome these bottlenecks, because they had already integrated technology and digitization in their clinical supply management before the pandemic. It's now, more than ever, essential to optimize all the steps of the process and ensure a good alignment of all stakeholders with data-driven decisions. But only data coming from a trusted system can help leverage the latest information available to deal with uncertainty.
In this ever-changing, complex and unpredictable environment, if pharma companies want to reduce their clinical development timelines, they must re-evaluate their plan and adapt their supply strategy quickly. This can be achieved best with techniques like machine learning and advanced analytics.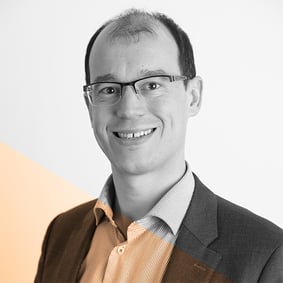 "I am expecting a lot of organizations to invest massively in technology and digitization, particularly machine learning, advanced analytics and other techniques, to help them to adapt their processes and their structure to connect the dots between different departments."
Read Sébastien's interview and discover how some companies were able to speed up their drug development processes during the pandemic and what learnings will benefit clinical development in the future.